Not Looking After Your Car Now Might Cost You In The Long Run
Car care
2 min read
A recent report reveals that young motorists could be left with hefty repair bills because they don't understand the basics of how to look after their cars. On top of this, a study by the Office of National Statistics in 2018 revealed that half of young people In the UK aged 22-29 have no savings at all suggesting that when the time comes to pay for a fine or repair bill - they will not be able to afford it.
Too little, too late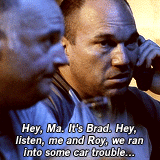 When it comes to cars, regular checks can prevent an expensive repair bill. But with young motorists not even knowing about what to check, let alone performing them, it can mean they run the risk of potentially paying out more than £7,000 in fines and repair costs.
Get checking!
According to the study, young motorists rarely carry out maintenance checks, with only 10% of 18-24 year olds doing so correctly. Things to keep an eye on are:
Brake Pads – Brake pads are the reason your car is able to stop, so these are pretty important.
Tyre Thread – Only 44% of 18-24 year olds know how to carry out tyre thread checks. In addition to the dangers regarding safety, if you are caught with a low tyre thread you can receive three points and a £100 fine.
Tyre Pressure - Almost a third don't know to check their tyre pressure which can cause a blow-out, which is very dangerous on high speed roads.
Engine Oil – Like tinman, you need oil to keep your car moving but 27% don't know how to even check their engine oil while 44% were not sure how to monitor engine coolant.
Windscreen – The survey also found only 49% know how to carry out simple windscreen wiper maintenance which, if left unchecked, could lead to a scratched windscreen and another repair bill of up to £100.
Breakdown Cover
It was suggested in the report that young people today take a care free attitude to breakdown cover and many are not actually aware if they have it or not. 
Not having breakdown cover can cause a lot of problems for young drivers. Should the worst happen – you could be left stranded in the middle of nowhere, even if you've broken down locally, how will your vehicle get to your nearest garage to be fixed? A tow-away charge could cost a small fortune, along with the actual repair costs.
To find out more about our breakdown cover and services, call 0333 252 2947.
Was this article helpful?
Thanks for your feedback!