12 Epic Movie and Series Marathons to Complete in Lockdown
Lifestyle
8 min read
Have you always meant to watch a movie franchise from start to finish or a complete a full box set series?  Well with plenty of time on our hands now is the time to do it. Close the curtains, grab a cuppa and settle into a true cinematic experience.  
We've compiled a list of some of the greatest movies and tv series to get stuck into, enjoy!   
The Marvel Movie Universe 
 

Length of time: 42+ Hours  
If you don't already know about Marvel, what rock have you been living under? This movie marathon certainly requires commitment – with 23 films to enjoy spanning over 42 hours, it could take weeks to watch!  
It's difficult to summarise 42+ hrs BUT, the short version is 10 years of spectacular cinematography combining 100's of our favourite superheroes in the ultimate intergalactic battle for life itself – it's pretty epic! 
There are two ways to watch the MCU movies – the order they were released or in chronological order as it happened in the movies, for instance the first movie released by Marvel studios was Iron Man in 2008 but Captain America is where everything begins….in 1942, decades before Iron Man.  
Die-hard fans will argue that watching it in chronological order makes more sense!  
Game of Thrones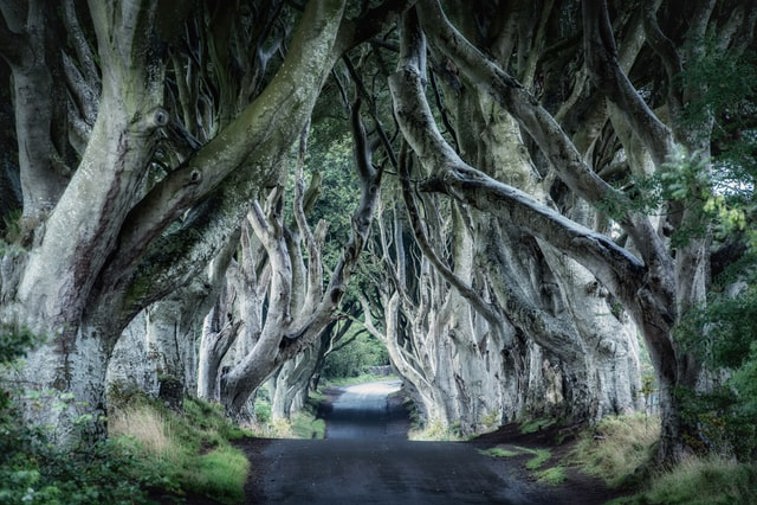 Length of time: 63+ Hours  
Did you miss out on all of the Game of thrones chat? Well now is your chance to get immersed and watch all eight seasons in one go. If you're into mythical dragons, action and extreme family politics then you will love GoT. It's based on the American fantasy novels by George R.R Martin – "A song of Ice and Fire". It's also the reason for the surge in tourists visiting the Dark Hedges in County Antrim and Castle Ward in County Down. 
Jurassic Park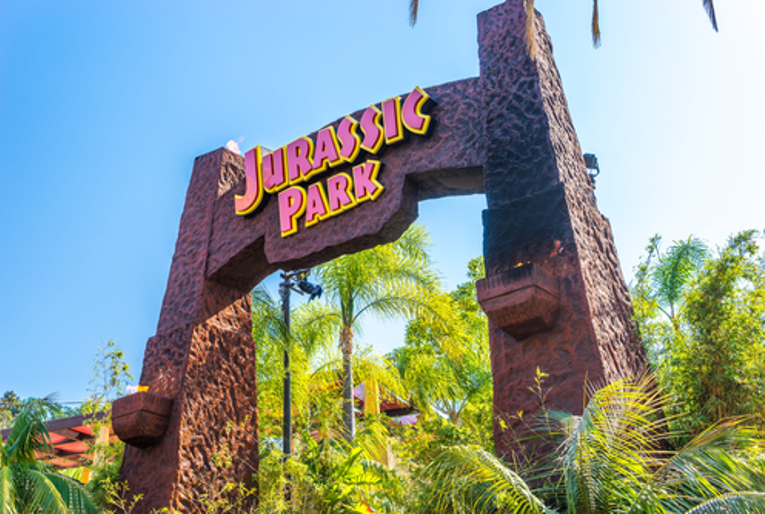 Length of time:  10+ Hours  
If you like a blend of dinosaurs and adventure then you will love the Jurassic Park movie series. It is based on the fantasy story about a theme park with 1) extinct animals and 2) deadly creatures. The first Jurassic movie was released in 1993 with its latest creation scheduled for release on June 11, 2021 – 28 years of sheer movie magic! What's not to love!? 
The one where you watch Friends 
 

Length of time:  85+ Hours  
"How you doin'…?" If like many of us, you would watch old re-runs of Friends here and there on the TV and you're never sure what episode or season it is – well you're in luck. You can binge-watch friends on Netflix from Season one, right through to Season ten and if you've never seen it before, then you will be amazed at how much you laugh out loud at this US comedy. Never again will you miss out on the infinite number of jokes and references! Join the rest of us friends-fanatics and decide for yourselves – is he her lobster? 
Back to the Future 
 

Length of time:  5+ hours  
This is an absolute classic that takes you back to 1985 when a young American teen, Marty McFly, accidently activates Professor Doc's time machine, the DeLorean! "Great Scott!" 
It's a feel-good trilogy and only takes 5 hours and 42 mins... 
Disney Princesses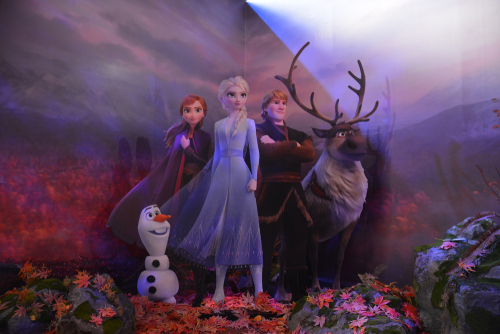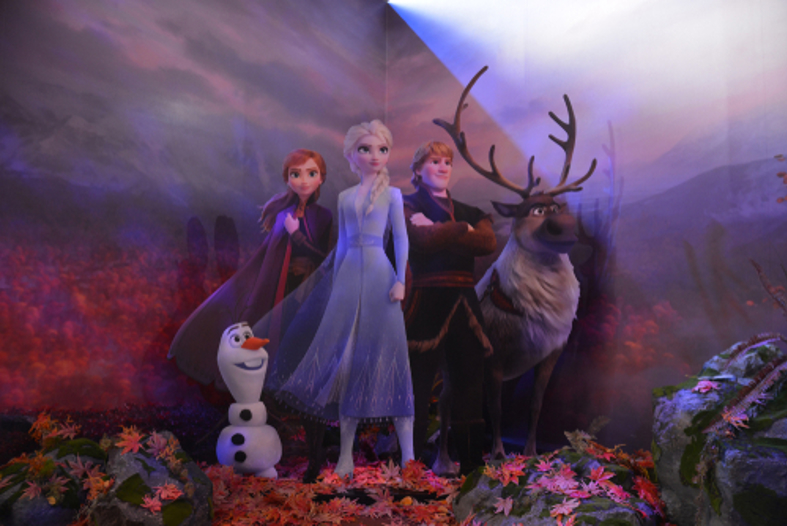 Length of time:  17+ hours  
2020 marks the 70th anniversary of Cinderella – one of Disney's most treasured and animated classics. So, in its honour why not indulge in a Disney princess movie marathon? That's right, pop on your tiara and get comfy  – it's time for a sing-a-long! Thankfully, you can watch them in any order you wish. 
Snow White 

 

C

inderella 

 

Beauty and 

B

e

a

st

 

Aladdin

 

 
S

leeping 

B

eauty

 

Li

ttle 

M

ermaid 

 

P

rincess and

 the

 

F

rog 

 

Frozen

 

 
Moana

 

 

Brave

 

 

Pocahontas

 

M

ula

n

 

T

angled

 
Lord of the Rings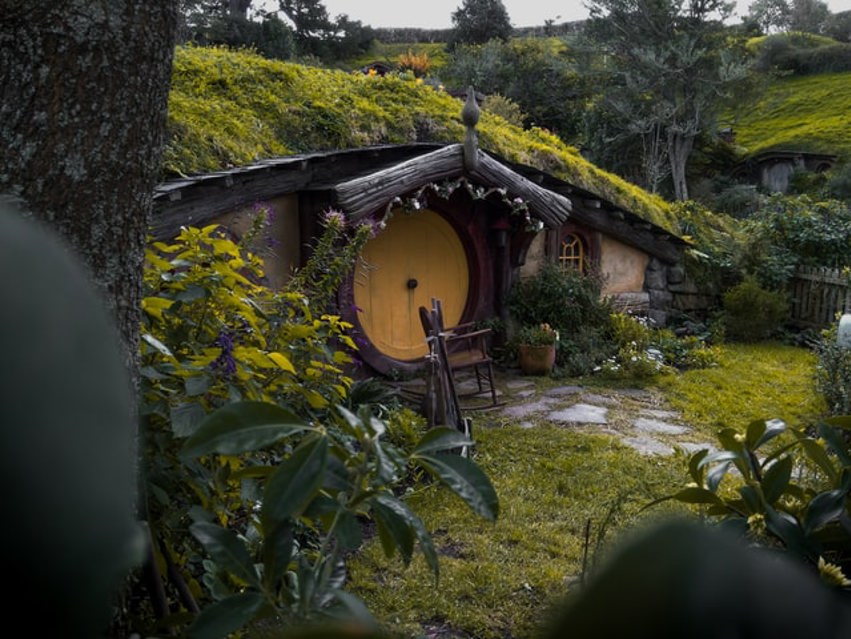 Length of time:  20 + hours (including The Hobbit trilogy). 
This much-loved fantasy movie series can take you from beginner to advanced level binge-watching, and it is very much worth it. The Lord of the Rings trilogy is about magic, adventure, friendship and a really tall dude called Gandalf – the Grey Wizard! If you are looking for something a little more light-hearted, then look no further than it's very own prequel, The Hobbit – three movies covering the fantastic adventure to retrieve stolen gold from a fearsome dragon. If that's not enough to get you involved, it even features our very own James Nesbitt! 
Toy story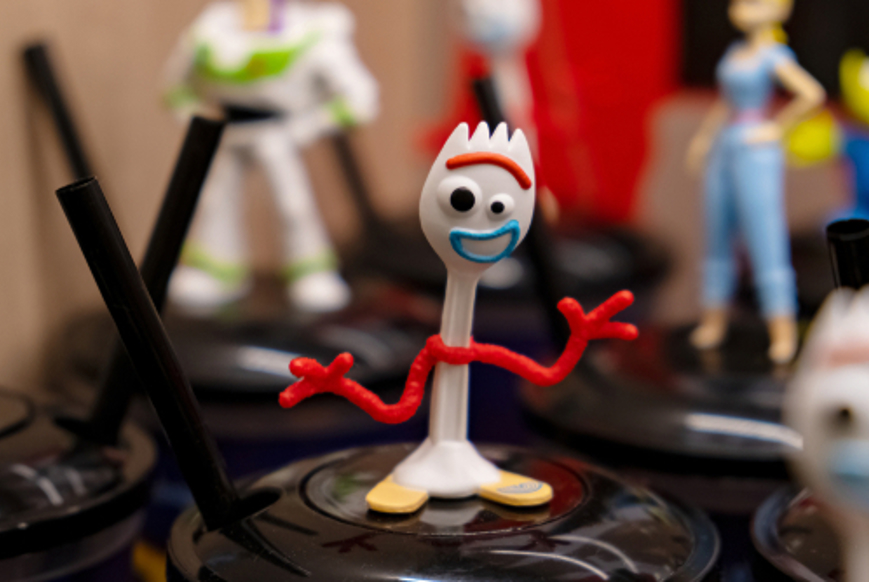 Length of time: 6+ Hours
If you are looking a feel-good movie marathon then Toy Story is just the ticket. Created by Pixar with the original film released in 1995, the film focuses on a group of toys that secretly come to life when humans aren't about and end up embarking on some life-changing adventures. The fourth instalment of the franchise was released in 2019 and introduces us to a new character – Forky, who (if you haven't already guessed) is made out of a spork!  
Nicholas Spark Novels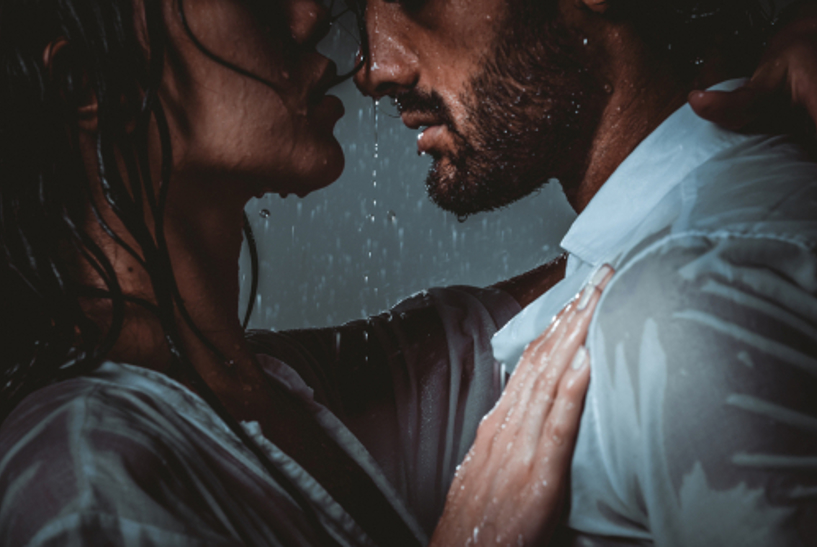 Length in time: 22+Hours  
You may not have heard of Nicholas Sparks but if you're a hopeless romantic then I'm sure you've heard of these movies; The Notebook? Dear John? The Last Song?  
These are just a few of his long list of romantic novels that have been adapted into film. Many of his films feel like the ultimate love story that we've only ever dreamt about. While a few of his movies have left us in tears and others give us that happily-ever-after feeling we're constantly searching for in fairy-tales. 
So, if you're after a storyline that promises long-lasting love, grab your tissues because this is the marathon for you: 
The Choice 

(2016)

 

The Longest Ride

 (2015)

 

The Best of Me 

(2014)

 

Safe Haven 

(2013)

 

The Lucky One 

(2012)

 
The Last Song 

(2010)

 

Dear John

 (2010)

 

Night

s in 

Rodanthe

 

(2008)

 

A W

alk to Remember 

(2002)

 

Message in a Bottle 

(1999)

 
Harry Potter and The Fantastic Beasts Franchises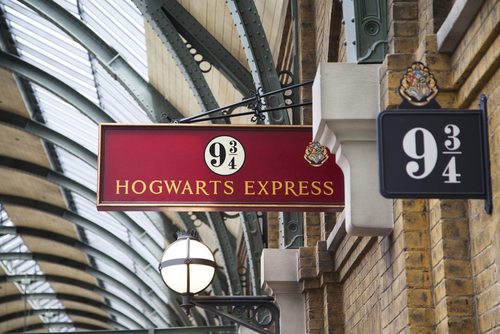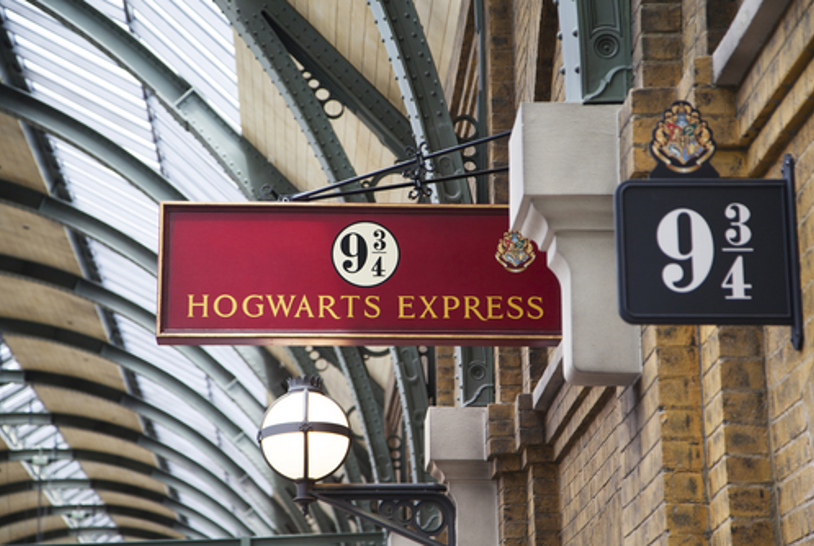 Length in time: 24.5 hour (Including the Fantastic Beasts Series)  
Harry Potter is the perfect movie series for taking a break from life at the present moment. You can forget about Covid-19, lockdown and focus on why you still haven't received your invitation to Hogwarts. 
The movie franchise is based on J.K Rowling's popular children's novels about a young boy who learns at the age of 11 he has magical abilities and is summoned to Hogwarts, a school of witchcraft and wizardry where he meets several friends who help him fight a powerful wizard, Voldemort. The franchise comprises of eight films, as the last novel has been split between two movies. The Fantastic Beasts series are a spin-off and prequel to the Harry Potter film series and will comprise of five films, some of which won't be released until 2025!  
Rick & Morty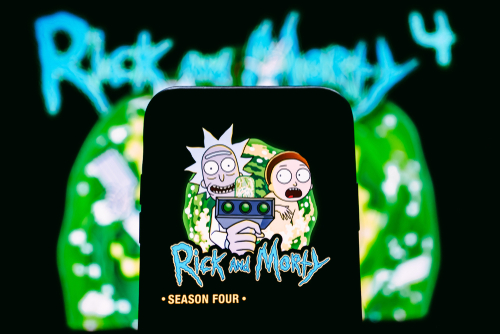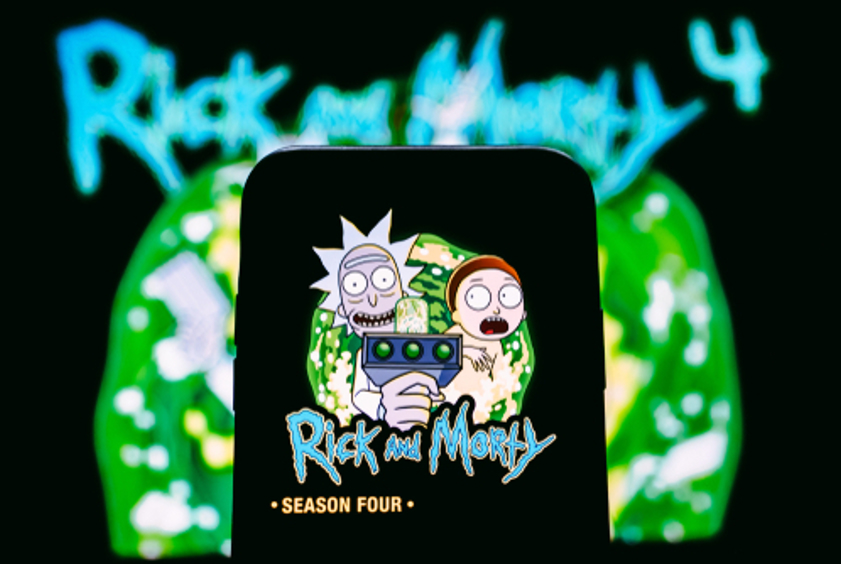 Length of time: 13+ hours 
Full disclaimer, this isn't one for the kids. This weird and irreverent show follows the adventures of a grandfather and his grandson across the universe and multiple dimensions. It's pretty violent and vile but you just can't look away and you may even find yourself learning something about yourself! Attention to detail is most definitely required to get the most out of this show, there are no bounds nor limitations to the levels they go to in to. 
The Office (US)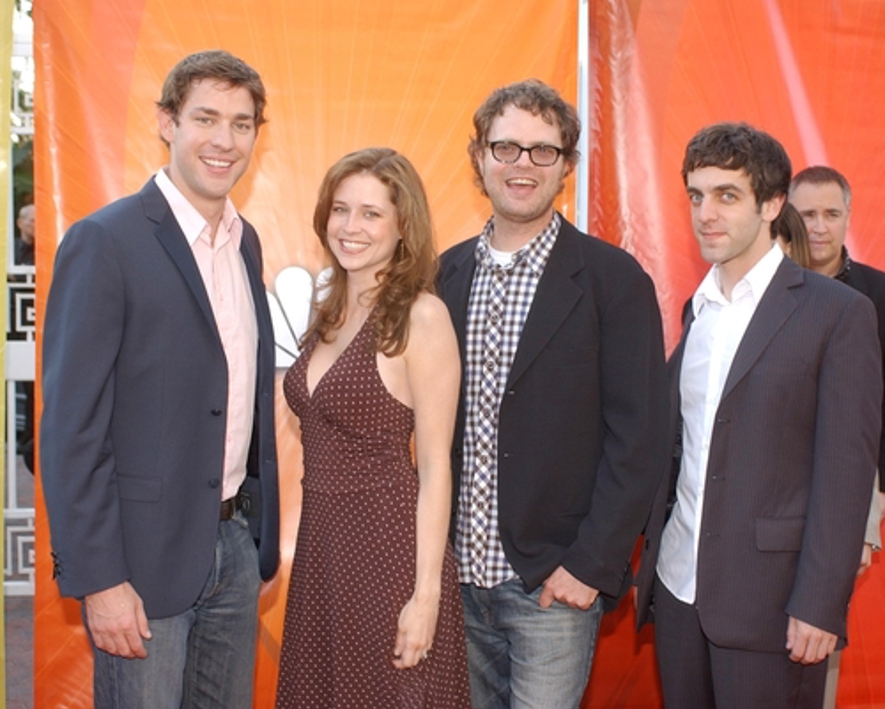 Length of time: 67+ hours 
201 uplifting episodes of pure emotion – love, joy, sadness and inter-office bonding! It follows the office and personal lives of employees of Dunder Mifflin – a paper company based in Scranton, PA. 
 Once the characters have been established in series one, hilarity truly ensues! From Belsnickel, Prison Mike and just Creed… you'll have hours of entertainment ahead of you. With big names such as Steve Carrell, John Krasinski, Catherine Tate, Idris Elba and many more - this is a show that will stay with you long after Covid-19!  
Was this article helpful?
Thanks for your feedback!